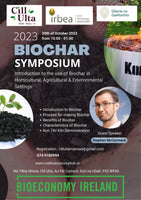 BIOCHAR SYMPOSIUM 2023
The bioeconomy is one of the EU's largest and most important sectors encompassing agriculture, forestry, fisheries, food, bio-energy and biobased products with an annual turnover of around €2 trillion and employing around 18 million people. The bioeconomy is needed as the world has limited resources and face global challenges like climate change, land and ecosystem degradation, coupled with a growing demand for food, feed, biobased materials and energy. This is forcing countries, industries and people to seek new ways of producing and consuming. A sustainable and circular bioeconomy contributes to
addressing these challenges.
Lárionad Acmhainní Nádúrtha Ctr (operating as Cill Ulta) are inviting you to an Introduction to the uses of Biochar as part of the Bioeconomy Week event.
BIOCHAR SYMPOSIUM
FRIDAY 20th OCTOBER
10am - 1pm
SUSTAINABLE BUSINESS IMPACT AWARDS 2023
Delighted to announce that Lárionad Acmhainní Nádúrtha CTR - Cill Ulta has been shortlisted in the annual Chambers Ireland Sustainable Business Impact Awards for their projects Sustainable Community Horticulture in Sustainable Impact by a Small or Medium Business.
The Chambers Ireland's Sustainable Business Impact Awards showcase best practice in Sustainable development and social responsibility undertaken by companies of all sizes across Ireland. The UN's Sustainable Development Goals are at the heart of these awards, celebrating sustainable business practices and championing Chambers Ireland's alignment with goals.
These awards are sponsored by BAM Ireland and run in association with the Department of Rural and Community Development.
Earraí Eile - Other Products
SHOP AND RESTAURANT BUSINESS ORDERS ONLY
What we do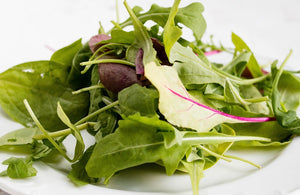 Produce
Cill Ulta grows vegetables using only sustainable and regenerative methods.  We supply local restaurants, shops, and individual households with weekly orders of seasonally available veg.  
Shop Now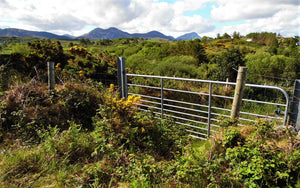 Projects
Cill Ulta hosts various projects promoting sustainability, economic stimulation, and ecological regeneration in the region. 
Read More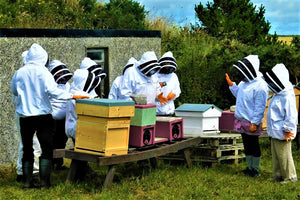 Courses
Throughout the year, Cill Ulta hosts courses in sustainability, horticulture, ecology, regenerative agriculture, heritage crafts, beekeeping, and foraging.  Keep an eye on this space to see what's available!
See What's on offer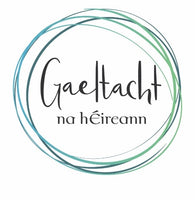 Gaeltacht na hÉireann
The Gaeltacht is a vibrant and creative region unique in its language, history, culture, people and landscape.  The region has an organic identity that instinctively lends itself to creating its own brand.
The brand reflects the Gaeltacht, a region rich in terms of culture, language, education, enterprise, community spirit and natural beauty. The 'Gaeltacht na hÉireann' logo is a visual device that will help those in the region to tell their story and raise awareness nationally and internationally under a unified identity.